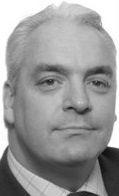 Brendan Terrill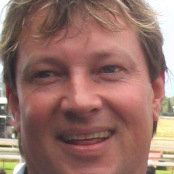 Chris Keats
London-based litigation fund Argentum Capital Ltd., whose shares are listed on the Channel Islands Securities Exchange and whose chairman is retired British judge David Keene, is being financed by what appears to be a Ponzi scheme, OffshoreAlert can reveal.
The scheme is headed by British salesman Brendan Terrill, 48, with New Zealand national Christopher Keats, 49, also playing a prominent role, and operates in Australia, British Virgin Islands, Cayman Islands, China, England, Hong Kong, Jersey, Singapore, Thailand and other jurisdictions.
Terrill's group claims to have raised more than £90 million over the last four years to invest in third-party lawsuits primarily brought in the United Kingdom and Australia, with £13.5 million going into Jersey-domiciled ACL – in which it is the sole investor – and the rest deployed elsewhere, with all investments currently being made via a Cayman fund vehicle.
Investors have been attracted by the offer of double-digit annual "fixed returns" as high as 15%, with both returns and principal purportedly "protected" by insurance policies and other financial safety nets to ensure payment even if funded lawsuits – which include a shareholders' class action against Royal Bank of Scotland – are unsuccessful. They are shown charts indicating that all 20 asset classes issued from April, 2010 to July, 2013 achieved substantial total returns, ranging from 27% in 27 months to 89% in two years.
However, an investigation by OffshoreAlert uncovered a slew of red flags that call into question the scheme's legitimacy and indicate it is doomed to fail.
These include:
Terrill seems to have total control over investors' funds, which initially go into an account at Standard Chartered Bank in Hong Kong, apparently to do with as he pleases;
Returns are not audited and Terrill could provide no evidence they are being paid from underlying business activity, rather than investors' own funds. You simply have to take his word for it;
Bonuses are offered to investors to first invest and then "roll over" their investments instead of redeeming them, which suggests there is insufficient cash to meet financial commitments;
The appearance in offering material of two 'insurers' of investors' funds – both purportedly managed by AON Insurance Managers (Cayman) Ltd. – that do not even legally exist;
Conflicts of interest. Terrill not only controls investors' cash, he also owns a Cayman shell company that 'guarantees' returns and he even seems to be behind the two pretend insurers;
The scheme involves a maze of unregulated, unaudited, unlicensed firms in multiple jurisdictions and is structured to avoid scrutiny; and
Two participants were involved in another litigation funding scheme that went into liquidation last year owing more than £10 m to investors who appear to have been swindled. Those investors were also offered 'guaranteed high returns'.
In an interview with OffshoreAlert by email, Terrill insisted his group was "legitimate" and denied that investors' money was being used to pay returns and redemptions, which would make it a Ponzi scheme.
However, he failed to provide evidence to support his claim, despite being given more than three months to do so. Instead, he tried to prevent us from using information that we already had, having downloaded it from his group's on-line "Document Centre" using a username and password that we obtained in promotional material that was available to the general public.
The documents, including offering memoranda, executive summaries, registers of directors and shareholders of various corporate participants and "key facts" about insurance protection, concern Centaur Litigation SPC, an unregulated, unaudited investment fund that was formed in Cayman on December 20, 2011, with Campbells Corporate Services Limited as its registered agent, and appears to be the main vehicle through which most or all funds raised from investors now flow.
Terrill accused OffshoreAlert of accessing documents "without our permission", claiming the information was "legally privileged" and "confidential" and that its publication "may be in breach of securities legislation in various jurisdictions".
"Accordingly, no information in the Document Centre, or about any Offer or the Master Memorandum, may be used by you in any publication, blog, newsletter or other forum," he added. "Such use would be a breach of the conditions of access to the Document Centre and, indeed, the use of the Master Memorandum and Offer Documents, all of which also contain statements that the information in the documents is confidential and proprietary for private use only."
Most of the documents were removed from the 'Document Centre' late last year – shortly after we made Terrill aware that is where we obtained them.
He threatened a defamation lawsuit if OffshoreAlert published anything that would "have a detrimental effect on our company or any of its Offers and, most importantly, its ongoing ability to raise funds".
Given the incriminating nature of some of the information, it was easy to understand why Terrill did not want OffshoreAlert to publish it.
For example, two of the purported insurers of investors' funds – Sebiro Insurance Company Ltd. and Savile Insurance Company Ltd., both supposedly managed by AON Insurance Managers (Cayman) Ltd. – are not even incorporated anywhere, much less licensed as insurers, yet Sebiro Insurance is identified as the "Capital Risk Manager" in Centaur Litigation SPC's "Master Memorandum", while Savile Insurance is represented in an accompanying document as the intended underwriter of the "Master Portfolio Bond" that protects "all investments". Both 'insurers' can be linked to Terrill directly.
AON Cayman's Vice President and Senior Underwriter, Howard Byrne, did not respond to a telephone message or questions that OffshoreAlert emailed to him asking about the pretend insurers and their appearance, along with AON, in offering material that was being distributed to investors.
Terrill did address the issue, though, stating that "Savile Insurance Company Ltd. was the proposed name for a new captive insurer" at the time the documents were prepared – in 2012 and 2013 – but that a "final decision" was made to use the name "Sebiro Insurance Company Ltd." instead, a name he said has been "reserved" with the Cayman Islands Monetary Authority, adding that "the company was in the process of being set up as a captive insurer" and would be used in his scheme "when all licences and registrations are complete". He did not go into why the process was taking so long or why insurers that do not exist could find their way into offering material that was still being distributed to investors as recently as three months ago, a practice that only apparently stopped because of OffshoreAlert's inquiries.
Both of the bogus insurers are affiliated with a company that does exist, Cayman-domiciled Savile Management Ltd., which is responsible for arranging insurance and other guarantees for Terrill's scheme, pursuant to a contract dated August 27, 2012. Savile Management is owned by BVI-domiciled Buttonwood Statutory Limited, whose name suggests it is beneficially owned by Terrill, whose main trading name is 'Buttonwood Legal Capital'. Terrill's involvement with Savile Management is confirmed by the fact that he is a director of its British operating subsidiary, Savile Management (UK) Ltd.
Despite admitting that he has a "non-executive interest" in Savile Management, Terrill insisted that both Savile Management and the non-existent Sebiro Insurance were "independent service providers providing a service to Buttonwood Legal Capital and Centaur Litigation SPC", adding that Savile Management was "run independently by its 'natural' director", British risk specialist Jane Elizabeth Jones, 48.
The involvement of Jones raises further doubts about the quality of insurance protecting investors' funds. Prior to joining Terrill's group in 2011, she was the senior underwriter for 1st Class Legal (I.S.) Ltd., a British provider of "risk transfer solutions" to litigation funders. One of 1st Class Legal's clients was British litigation funder Professional Funding Services Limited, which went into liquidation on January 4, 2013 after its operators apparently swindled more than £10 million from investors and lenders, starting in 2008. An indication of what Terrill's investors can expect if Centaur Litigation SPC goes the same way can be found in a report last month in which the liquidators of PFS discussed their problems collecting on insurance policies and financial guarantees provided by Gable Insurance AG, of Liechtenstein; Elite Insurance Company Ltd., of Gibraltar; and Royal Luxembourg Soparfi, of Luxembourg. "Despite numerous requests no payment has been forthcoming from Gable and draft proceedings have been issued in an attempt to force Gable to co-operate," stated the liquidators. Elite, meanwhile, decided to refund PFS' £221,033 premium, rather than satisfy a much higher claim, while Royal Luxembourg Soparfi "refused to acknowledge any liability and have thus far summarily dismissed approaches from the Liquidators". Gable Insurance is the same insurer that has refused to pay out claims by the Receivers of Axiom Legal Financing Fund, which perpetrated a £100 million-plus fraud against investors and collapsed in 2012 after being exposed by OffshoreAlert, while our research suggests that Royal Luxembourg Soparfi – whose web-site lists Jones' former employer among its "Partners" – is similarly dubious. Jones refused to tell OffshoreAlert whether she was directly involved with the placement of the PFS policies, citing a "confidentiality clause" in her employment contract with 1st Class Legal.
A further link between Professional Funding Services and Terrill's litigation funding scheme can be found in British accountant Greg Fairley, 42, who was financial controller and company secretary of PFS from 2008 until 2011, when he left the sinking ship, going on to become a director within Terrill's Buttonwood group for five months in 2012 and serving as chief operating officer, no less, of Centaur Litigation SPC's investment manager, Cayman-domiciled Argentum Investment Management Limited, from December, 2012 to July, 2013.
All of the information that OffshoreAlert learned about the insurers and other financial guarantors involved with Terrill's scheme were uncovered as a result of our own investigations. Both Terrill and Jones refused to identify any, with Terrill claiming the information was "commercially sensitive" – but adding that "all our insurance providers are either A-rated, or have A-rated re-insurance cover" – and Jones stating the information was "clearly confidential".
One of the guarantors has been identified in publicly-available financial statements filed with the Channel Islands Securities Exchange by Argentum Capital Ltd. The 12% annual "fixed dividends" payable to ACL's only investor – Terrill-controlled Centaur Litigation SPC – are guaranteed by Primacy Dividend Corporation, a Cayman Islands shell company of which "the shareholder and sole director" is none other than Terrill himself, according to ACL. Yet when OffshoreAlert asked Terrill about PDC, he acted like it was not connected to him, describing PDC as "a private company domiciled in the Cayman Islands comprising a small group of high net worth investors" and, when asked about its solvency, replying: "We are regularly informed as to PDC's ongoing financial position and are satisfied regarding PDC's continued ability to meet its future commitments, as it has done successfully in the past."
Despite being formed nearly two-and-a-half years ago on October 3, 2011, with Offshore Incorporations (Cayman) Limited as its registered agent, and its role as the immediate guarantor of investors' returns, PDC has never had an audit completed. Not to worry, though. "PDC's accounts will be audited by a reputable accounting firm in Singapore once they fall due, which, for the avoidance of doubt, has not occurred yet," stated Terrill. "Once completed, access to the audit report may be granted to suitable interested parties under supervision." Likewise with Centaur Litigation SPC – formed 26 months ago – whose audited financial statements will be "made available to interested parties once complete", stated Terrill.
Centaur Litigation SPC's Master Memorandum, which is dated February 18, 2013, identifies the following participants and service providers: Corporate Director: Buttonwood Legal Capital Limited, a Hong Kong-domiciled company also known as Re Alternative Real Estate Fund that was owned by Haroon Rashid, of Sutton Coldfield, West Midlands, England, until January 16, 2013 when his shares were transferred to Terrill; Sub-Advisor: Buttonwood Legal Capital Limited; Capital Risk Manager: Savile Risk Management Limited and Sebiro Insurance Company Limited, both with Cayman addresses; Global Investment Manager: Argentum Investment Management Limited, a Cayman firm that appears to be controlled by 42-year-old Canadian national Duane McGaw; Banker: Standard Chartered Bank, of Hong Kong; Administrator/Accounting Services: The Hong Kong Trust Company Limited, of Hong Kong; Auditor: Ernst & Young, of Hong Kong; and Placement Agent: Orion Litigation Intermediaries Limited, with an address in Singapore, although it is not domiciled there but in the BVI, where it exists under the misspelt 'Orion Litigation Intermedaries [sic] Limited' and NovaSage Incorporations (BVI) Limited as its registered agent. An affiliate called 'Orion Intermediaries Trading as Orion Litigation Intermediaries Limited' existed in England from 2010 to 2012 and was owned by Banyan Asia Co. Limited, of Thailand. The Managing Director of the Centaur Group is salesman Christopher Keats. It should also be noted that, apart from Hong Kong, Buttonwood Legal Capital Limited is also incorporated in the BVI, where its Register of Directors shows that British firm Argentum Partners Limited – owned by McGaw – was its sole director from August 5, 2010 to December 8, 2011, when BVI-domiciled Buttonwood Statutory Limited took over, later joined as a director by Terrill on May 21, 2012. NovaSage Incorporations is the registered agent of both Buttonwood Legal Capital and Buttonwood Statutory in the BVI.
Centaur Litigation SPC's investment manager, Argentum Investment Management, is part of what is known as the Argentum Group. On its web-site at www.aglitigation.com, the Argentum Group identifies its structure as comprising three companies: Argentum Capital Limited, described as "a CISE-listed, Jersey-regulated, closed-end Expert Fund which focuses on litigation funding in the UK and Australia"; Argentum Investment Management Limited, described as "the Investment Manager for the Argentum Group, with extensive legal, fund and insurance expertise and a network of legal practitioners"; and Argentum Litigation Services Limited, described as "the UK and Australian operational subsidiary of Argentum Investment Management. It sources, assesses and structures funding for litigation and monitors post-investment exits".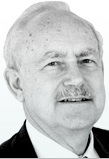 David Keene
Argentum Capital Ltd. was incorporated in Jersey on June 16, 2011 and its shares were listed on the CISE on March 22, 2012 in a listing sponsored by Carey Olsen Corporate Finance Limited, of Jersey. ACL's service providers include Sanne Trust Company Limited, of Jersey, as administrator; BDO Limited, of Jersey, as auditor; Barclays Private Clients International Limited, of Jersey, as banker; Carey Olsen, of Jersey, and Charles Russell, of London (replacing Bristows), as legal advisers, and Argentum Investment Management Limited, of Cayman, as investment manager. ACL's board comprises David Keene, as non-executive chairman; John Wetherall, non-executive director; Peter Rioda, director, and Andrew Pollard, director, the latter two both being senior officers of the Sanne Group, a corporate services provider. Keene, who goes by "Rt. Hon. Sir David Keene" on the web-site of the London law chambers that he belongs to – Thirty Nine Essex Street, is a retired London High Court judge and is currently Deputy President of the Civil and Commercial Court of the Qatar Financial Centre. He did not respond to an email from OffshoreAlert on October 27, 2013 asking him what due diligence, if any, he did on ACL and its principals prior to becoming chairman, for which he is paid £40,000 annually, and if he believed that a scheme offering 'guaranteed double-digit annual returns' was credible. Instead, he appears to have carried on as normal, remaining as chairman of ACL.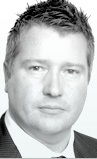 Duane McGaw
Argentum Investment Management Limited, which is responsible for sourcing and managing all lawsuits that are funded by Terrill's scheme, was incorporated in Cayman on March 30, 2011, with Harneys Services (Cayman) Limited as its registered agent. As of at least July 31, 2012, AIM's sole shareholder was McGaw. The firm's current board comprises McGaw, Australia-based attorneys Sean Radburn and Craig Simpson, all as directors; Mark Newlands, and Elizabeth Pakchung, both as non-executive directors. In response to questions sent by OffshoreAlert to McGaw, Radburn, and Simpson, Simpson stated that ACL had invested in several lawsuits, including "the investor action against Royal Bank of Scotland in the UK, and the class action against the Commonwealth of Australia's quarantine service arising from the outbreak of equine influenza in Australia in 2007". He did not see anything suspicious in Terrill controlling both the company that supplied ACL with all of its money and another company that guaranteed 12% fixed returns on that money. He described OffshoreAlert's suggestion that Terrill's group could be recycling investors' funds and paying them with their own money, i.e. operating a Ponzi scheme, as "with respect, odd", insisting that "arrangements" were in place to prevent this from happening and "these arrangements are fully disclosed in the financial statements".
Argentum Litigation Services Limited was incorporated in England and Wales on May 5, 2011 and is a subsidiary of Argentum Investment Management. ALS' directors are McGaw and Argentum Investment Management and its employees include Charlotte James and Matthew Reach.
Meanwhile, in a final attempt to persuade Terrill to address outstanding issues, including providing proof of returns and specifics about insurance coverage, stemming from our investigation, which began last September, OffshoreAlert gave him until February 16 to do so. He responded one day late on February 17 with the following email: "Please be aware that since we last spoke, and since we last responded in full to your series of questions, there have been significant structural and personnel changes within the Buttonwood and Centaur entities, which we had been in the process of implementing before your original enquiries were received by us. You may already be aware of these changes through your ongoing research with the relevant Jersey, Cayman and/or BVI authorities, but please let me know if you would like to be updated on these matters in order to ensure that the details contained in any article you may be contemplating are as up-to-date and accurate as possible."
According to his biography, Terrill has "over 20 years of commercial experience …, mainly in the areas of advertising, sales and marketing where he has worked at a senior level with several multibillion dollar companies in a variety of international markets. In the mid-nineties Mr Terrill worked for Abdul Latif Jameel, one of the largest companies in Saudi Arabia where he was appointed as Director responsible for the advertising and marketing operations of its Toyota & Lexus dealership network, the largest in the world, and its associated consumer finance group, at the time the largest in the Middle East. Mr Terrill returned to the UK to head up the sales operations of Clear Channel, the newly formed European arm of Clear Channel Communications Inc, a US conglomerate with involvement in TV, Radio, Outdoor and Entertainment Venues in over 40 countries around the world. Following unsuccessful attempts to co-ordinate a Management Buy Out of Clear Channel's European operations, Mr Terrill left to pursue other interests and Clear Channel International was subsequently part of a $24 billion sale to Bain Capital and others. Mr Terrill returned to Asia in 2010 and where he has spent the previous two years working in the litigation funding industry."